Fisherman Riko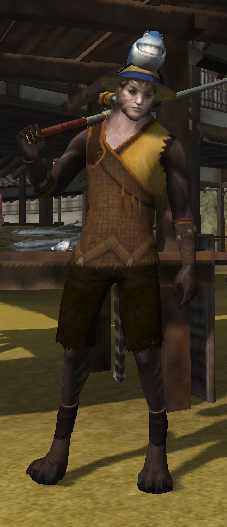 This Firran is a dedicated fisherman, he comes from a family who for generations have been making a living from fishing and Riko's generation is no different.
Now part of the Blue Salt Brotherhood he can be found at Villanelle in Lutesong Harbor opposite the Private Homes, his fish stall also allows for the free taking of Smackerel in some well placed fish baskets.
Riko will help you learn about fishing if desired, he is keen to pass on his skills via his quests listed below. Follow those quests in order to gain a Bamboo Fishing Rod and x50 Bait Worm.
This NPC can be found in Lutesong Harbor, Villanelle.
Tip: Click map to zoom
Unknown Name
Unknown Name