Hoof-harmony Horse Armor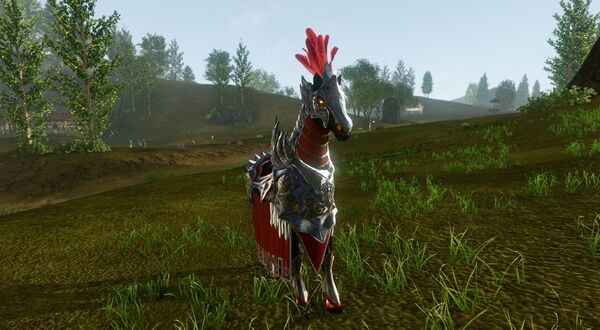 Obtained from the Guild Prestige Shop for 100 Prestige points. Only available once the Guild reaches level 3. This armor may only be worn by Lilyut Horse mounts (includes Pegasus and Black Arrow), however, Soul Mare may not equip it (need confirmation on that). Your mount must be at least level 50 to equip it.
A Custom Hoof-Harmony Saddle also exists which costs 150 Prestige Points and allows players to customize it with crest designs of their choice.